If you are a women interested in ROCA Care, it is important you understand the journey in full. The first step to accessing ROCA Care is to contact one of our expert clinicians who will be able to book you in for an initial consultation. Following the initial consultation, testing will occur every 4 months.
Following this first appointment, you can see the rest of your patient journey below. If you have any questions about our services, please contact our experienced team who will be happy to help.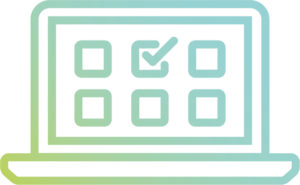 Step 1: Contact us
The first step is to contact one of our verified clinicians who offers ROCA Care and will be able to share more details or book you in for an initial consultation.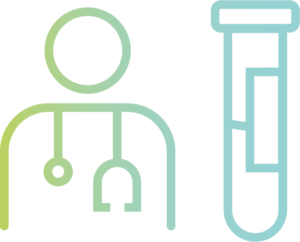 Step 2: The initial consultation
At the consultation, your clinician will be able to assess if the ROCA Test is an appropriate option for you, and once you have agreed, you can sign the consent form. The clinician will take an initial blood sample, or alternatively can book you in for a later date.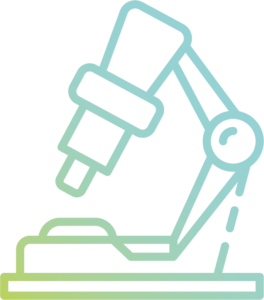 Step 3: Testing your blood sample
Your blood sample will be sent away to the GENinCode approved laboratory, and the level of a cancer marker will be measured.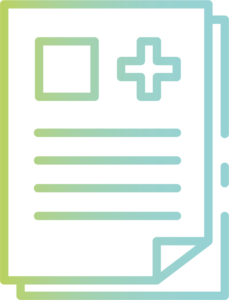 Step 4: Generating your ROCA risk of ovarian cancer
The results from the laboratory together with your age and menopausal status will then be used to generate your personal risk of having ovarian cancer. Your clinician will receive a report within 7 days.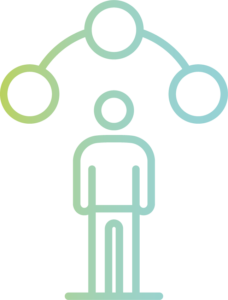 Step 5: Next Steps
Based on the results of your ROCA Test your clinician is likely to recommend one of three options:
Normal: Your next test will be scheduled in 4 months.
Intermediate: A repeat ROCA Test should be scheduled in six weeks
Elevated: A repeat ROCA Test, with an ultrasound scan of your ovaries should be scheduled within six weeks
ROCA Care
ROCA Care is a comprehensive surveillance package using the ROCA Test, offered by expert clinicians, for women who have a confirmed mutation in the BRCA1 or BRCA2 gene.
Frequently Asked Questions
How do I know if I am eligible for the ROCA Test?
You may be eligible for the ROCA Test if you are between 35 and 83 years with a known mutation in the BRCA1 or BRCA2 genes. You should talk with your doctor about whether the test is right for you.
How do I know if I have a family history of ovarian and/or breast cancer?
If several members of your family have had ovarian and/or breast cancer (including male breast cancer), you may be classed as having a family history of these cancers. However, your history will also depend on your ethnicity and other factors. To understand your risk of ovarian cancer you should make an appointment to speak with your clinician who will review your medical history to determine if you have a family history that may increase your risk of ovarian cancer and if appropriate undertake a BRCA test.
I have tested positive for a BRCA mutation and have been recommended to have my ovaries removed – should I have the ROCA Test instead?
Removal of the ovaries and fallopian tubes is the recommended option for women with BRCA mutations. The ROCA Test should only be considered as a short term option until a woman is ready to undertake surgery to remove her ovaries and fallopian tubes. We recommend you consult one of our expert clinicians if you wish to explore your options.